Exploring Aspen's Wine Culture with Aspen Way To Go: The Ultimate Luxury Car Service
Nestled in the heart of the majestic Rocky Mountains, Aspen, Colorado is renowned for its breathtaking landscapes, world-class skiing, and vibrant cultural scene. However, hidden among its snow-capped peaks lies a hidden gem for wine enthusiasts. With a growing number of vineyards and wineries, Aspen offers a delightful wine culture waiting to be discovered. To make your wine tour experience truly unforgettable, Aspen Way To Go, a premier luxury car service, is here to cater to your transportation needs. With the information provided below, we'll delve into Aspen's wine scene and highlight how Aspen Way To Go enhances your wine tour experience with their impeccable service.
Aspen's Wine Culture: Exploring the Hidden Gem of the Rockies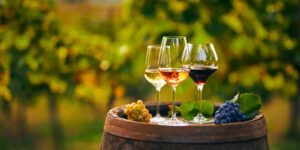 Aspen may be famous for its outdoor adventures, but it also boasts a flourishing wine culture that rivals some of the best wine regions in the world. From boutique vineyards to established wineries, the area offers a diverse selection of wines crafted with passion and expertise.
The Luxury of Aspen Way To Go: Enhancing Your Wine Tour Experience
When embarking on a wine tour, the last thing you want is the stress of navigating unfamiliar roads or worrying about designated drivers. This is where Aspen Way To Go steps in, providing a top-notch private car service in Aspen that caters to your every need. With their fleet of high-end vehicles and professional chauffeurs, Aspen Way To Go ensures a seamless and comfortable wine tour experience.
Impeccable Service and Expertise: Aspen Way To Go's Professional Chauffeurs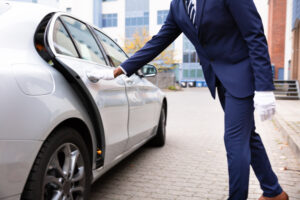 Aspen Way To Go goes above and beyond to deliver exceptional service to their clients. Their team of professional chauffeurs in Aspen is not only experienced in safe and efficient driving but also well-versed in Aspen's wine scene. They are knowledgeable about the local vineyards, wineries, and tasting experiences, making them invaluable guides on your wine tour journey. Whether you seek recommendations or insights into the region's wine offerings, the chauffeurs of Aspen Way To Go are ready to provide the utmost assistance.
Customizing Your Aspen Wine Tour: Tailoring the Experience to Your Tastes
One of the highlights of utilizing Aspen Way To Go's luxury car transportation in Aspen is the ability to customize your wine tour itinerary. With their flexible approach, you have the freedom to choose the vineyards and wineries you wish to visit, tailoring the experience to your preferences. Whether you have a specific winery in mind or would like suggestions based on your taste, Aspen Way To Go ensures that your wine tour is personalized and memorable.
Comfort and Convenience: Luxury Transportation with Aspen Way To Go
Comfort is of utmost importance when embarking on a wine tour. Aspen Way To Go understands this and ensures that your journey is luxurious and stress-free. Their fleet of high-end vehicles, which includes sedans, SUVs, and limousines, provides ample space and comfort for you and your fellow wine enthusiasts. Sit back, relax, and enjoy the scenic beauty of Aspen as you travel in style to the various wineries.
Beyond Transportation: Additional Amenities by Aspen Way To Go
Aspen Way To Go goes the extra mile to make your wine tour experience truly exceptional. Along with their luxury vehicles and professional chauffeurs, they may offer additional amenities to enhance your journey. Complimentary refreshments, such as bottled water or a selection of local wines, may be provided to indulge your palate between winery visits. Furthermore, their personalized concierge services can assist with reservations, ensuring that your wine tour flows seamlessly from one winery to the next.
Promoting Responsible Wine Consumption: Aspen Way To Go's Commitment to Safety
As wine enthusiasts, it is crucial to indulge responsibly and prioritize safety. Aspen Way To Go encourages responsible wine consumption by offering a reliable and professional transportation solution. By entrusting your wine tour transportation to Aspen Way To Go, you can fully savor the flavors and experiences without worrying about driving under the influence. They prioritize your safety and ensure that you and your companions reach your destinations safely and responsibly.
Embracing Nature's Splendor: Aspen's Scenic Beauty on Your Wine Tour Journey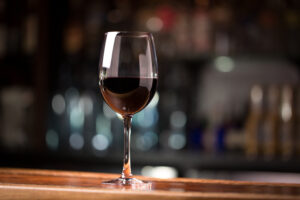 While indulging in Aspen's wine culture, it's impossible to ignore the natural beauty that surrounds you. Aspen Way To Go understands the allure of the region's scenic vistas and ensures that your wine tour is not just about the wines but also an opportunity to immerse yourself in nature's splendor. As you travel between wineries, you'll have the chance to marvel at the snow-capped mountains, crystal-clear rivers, and vibrant foliage that make Aspen a haven for outdoor enthusiasts.
Elevating Your Aspen Wine Tour with Aspen Way To Go
Aspen's wine culture beckons to be discovered, and Aspen Way To Go's luxury car service is the perfect companion to embark on a remarkable wine tour. From the moment you step into their luxurious vehicles, you'll experience unparalleled comfort, expertise, and customization. With their professional chauffeurs guiding your journey, you can relax, indulge, and appreciate the flavors of Aspen's exceptional wines without any transportation concerns.
Allow Aspen Way To Go to elevate your wine tour experience in Aspen, combining the joy of exploration with the convenience and luxury of private car service. Whether you're a seasoned wine connoisseur or a curious beginner, Aspen's vineyards and wineries are waiting to enchant you, and Aspen Way To Go will be there to ensure that every moment of your wine tour is nothing short of extraordinary. Cheers to a memorable and indulgent adventure through Aspen's wine culture! Contact Aspen Way To Go today and let their professional chauffeurs guide you through the region's finest vineyards and wineries.