Traveling can be a joy, an adventure, a necessity, or a combination of all three. But regardless of why you're traveling, the journey itself should be as smooth and pleasant as possible. This is especially true when you're visiting a destination as picturesque and vibrant as Aspen. With Aspen WayToGo Transportation's private car service, you can enjoy the trifecta of safety, reliability, and luxury in your airport transfers. But why exactly should you opt for this service, and what makes a professional driver so beneficial when exploring Aspen? Let's dive in.
Safety – More than Just a Priority
Safety is the cornerstone of any reputable private car service, and at Aspen WayToGo Transportation, it's more than just a priority – it's an unwavering commitment. Each vehicle in our fleet undergoes regular, rigorous safety inspections and maintenance checks, ensuring they are in top condition for every ride.
But safety isn't just about well-maintained vehicles. It also depends significantly on the person behind the wheel. Our professional drivers are trained in defensive driving and adhere strictly to all traffic regulations. They are familiar with Aspen's road conditions in all seasons, ensuring your ride is not just comfortable, but also safe.
Reliability – Your Schedule Is Our Schedule
One of the biggest advantages of choosing a private car service like Aspen WayToGo Transportation is reliability. When you're traveling, especially to a place you're unfamiliar with, having a transport service you can depend on is invaluable. Our drivers are punctual, our cars are reliable, and we are committed to ensuring you arrive at your destination on time, every time.
Whether you have a flight to catch or a meeting to attend, you can rest assured that our service will get you there with time to spare. And unlike public transportation, you don't have to adjust your schedule to fit ours – your schedule is our schedule.
Luxury – Elevate Your Travel Experience
When you choose Aspen WayToGo Transportation, you're choosing to travel in style. Our private car service goes beyond simply getting you from one point to another. We provide a luxury travel experience that starts the moment you step into one of our high-end vehicles. Spacious interiors, plush seating, climate control, and a host of other amenities await you, ensuring your journey is as comfortable as it is stylish.
The Benefits of a Professional Driver in Aspen
A professional driver brings more than just driving skills to the table. Familiarity with local traffic patterns, knowledge of the quickest and safest routes, and a deep understanding of the area are just a few of the benefits. When you're in Aspen, a city known for its rich history, stunning landscapes, and various recreational activities, this local expertise is invaluable.
Our professional drivers can offer insights into the best places to visit, eat, and shop, helping you make the most of your time in Aspen. Additionally, they respect your privacy, offering you a quiet, peaceful ride if you prefer.
Why Choose Luxury Private Transportation?
Choosing a luxury private car service like Aspen WayToGo Transportation provides a seamless travel experience. You don't have to navigate crowded public transport or negotiate fares with taxi drivers. Instead, you can sit back, relax, and enjoy the ride while a professional takes care of the logistics.
Moreover, a private car service offers personalized service. Whether you need help with your luggage, have special requests for your journey, or require flexibility in your travel arrangements, we are ready and willing to accommodate your needs. This level of personalization and attention to detail is unmatched by public transportation or standard taxi services.
Aspen WayToGO Transportation; Airport Transport
Aspen WayToGo Transportation offers an unparalleled travel experience in Aspen. Our private car service combines safety, reliability, and luxury to provide you with a premium travel solution that caters to all your needs. Our professional drivers, high-end vehicles, and dedication to customer satisfaction set us apart in the industry.
Whether you're in Aspen for a business trip, a family vacation, or a solo adventure, our service ensures your journeys in and around the city are smooth, enjoyable, and stress-free. With our easy booking process and 24/7 customer support, we ensure your transportation needs are taken care of, letting you focus on making the most of your time in Aspen.
Moreover, we understand the importance of hygiene and cleanliness, especially in these times. We adhere to strict health and safety guidelines to ensure our vehicles are thoroughly cleaned and sanitized after each ride. We also provide hand sanitizers in our vehicles and ensure our drivers follow all necessary precautions to ensure your safety.
Ultimately, Aspen WayToGo Transportation is more than just a ride from the airport to your hotel. We are your travel partner in Aspen, dedicated to making your stay in this beautiful city as memorable and enjoyable as possible. Our service transforms your travel experience from a mere necessity into a luxury you can look forward to.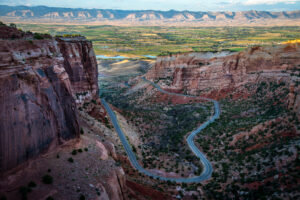 So why wait? Contact Aspen WayToGo Transportation today to book your airport transfer and experience the difference for yourself. We promise a travel experience that is safe, reliable, and luxurious, all delivered by a team of professionals who truly care about your satisfaction. Simplify your journey and elevate your travel experience with Aspen WayToGo Transportation. We look forward to welcoming you to Aspen and providing you with a travel experience you won't forget.