Travel with Ease: How to Navigate from Aspen Airport to Your Resort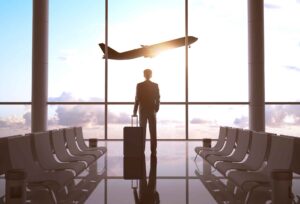 When it comes to traveling to Aspen, Colorado, a picturesque town known for its stunning mountains and outdoor adventures, ensuring a smooth and stress-free journey is essential. One of the key aspects of a hassle-free trip is reliable transportation from the airport to your resort. Aspen WayToGo Transportation is the go-to service that guarantees a seamless travel experience, making it the most stress-free part of your journey.
Seamless Airport Transfers: Navigating from Aspen Airport to Your Resort with Ease
With Aspen WayToGo Transportation, you can expect a level of service that goes above and beyond. From the moment you step off the plane, their professional chauffeurs are dedicated to providing you with the utmost comfort and convenience. Their attention to detail starts with handling your luggage and treating it with the care and respect you would receive at a fine hotel.
Upon your arrival at Aspen Airport (ASE), you will be greeted by a friendly chauffeur holding a name sign in the baggage claim area. This personalized touch ensures that you can easily locate your driver, eliminating any confusion or delays. The chauffeur will assist you with your luggage and escort you to the awaiting vehicle, ready to whisk you away to your resort in style.
For those arriving at the local Fixed-Base Operator (FBO), Aspen WayToGo Transportation takes its services to new heights. Rather than navigating through the airport, your vehicle will be waiting for you on the tarmac, right at the foot of your plane. This exceptional level of service allows for a seamless transition from the aircraft to your comfortable transportation, enabling you to immerse yourself in the Aspen experience without any unnecessary delays.
Aspen WayToGo Transportation isn't limited to Aspen Airport alone. They also provide transportation services to and from other nearby international and local airports in Colorado. Whether you arrive at Eagle/Vail Airport (EGE), Rifle Airport (RIL), Grand Junction Airport (GJT), or Denver International Airport (DIA), you can rely on their reliable and efficient services to ensure a smooth journey to your Aspen resort.
Unwind and Relax: Let Aspen WayToGo Transportation Handle Your Airport Transfers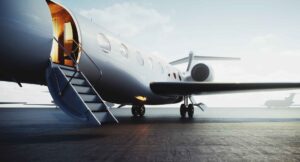 No matter which airport you choose, Aspen WayToGo Transportation takes the stress out of navigating unfamiliar roads and dealing with traffic. Their experienced chauffeurs possess extensive knowledge of the local area and are well-versed in the best routes to your destination. Sit back, relax, and soak in the breathtaking beauty of Colorado's landscapes as you travel comfortably and safely to your resort.
What sets Aspen WayToGo Transportation apart is its commitment to exceptional service. They understand that every traveler is unique and aims to cater to individual needs and preferences. Whether you're traveling solo, as a couple, with family, or in a group, they have a fleet of luxurious vehicles that can accommodate any party size. Their vehicles are equipped with modern amenities, ensuring a comfortable and enjoyable ride throughout your journey.
In addition to their airport transportation services, Aspen WayToGo Transportation also offers a range of other services to enhance your Aspen experience. They provide private transportation for exploring the town, attending events, or enjoying outdoor activities. Their knowledgeable chauffeurs can also recommend popular attractions, restaurants, and hidden gems in Aspen, giving you insider tips to make the most of your visit.
Seamless and Memorable Journeys Await with Aspen WayToGo Transportation
When it comes to transportation to and from airports in Colorado, Aspen WayToGo Transportation stands out as the premier choice for a stress-free and enjoyable experience. With their dedicated chauffeurs, personalized service, and commitment to excellence, you can trust them to handle your transportation needs with the utmost care and professionalism. Allow Aspen WayToGo Transportation to take the wheel, providing you with a seamless and memorable journey from the airport to your resort, setting the tone for an unforgettable Aspen adventure. Book today!