Traveling to Aspen can be an exhilarating experience. The city's stunning mountain views, world-class ski resorts, and vibrant culture make it a must-visit destination. However, figuring out the best mode of transportation from the airport can be a challenge. To help you simplify your journey, we'll delve into the benefits of private airport transportation in Aspen, specifically focusing on Aspen WayToGo Transportation, and compare it with public transportation options.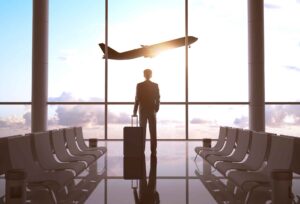 Comfort
When you step off a plane, the last thing you want to do is scramble for a seat on a crowded bus or haggle with taxi drivers. With private airport transportation, your comfort is the primary concern. At Aspen WayToGo Transportation, we ensure a premium, comfortable travel experience right from the moment you land. Our fleet of high-end vehicles is well-maintained, clean, and spacious, offering you a relaxing ride after your flight. Public transportation, on the other hand, is often crowded and can't guarantee you a comfortable, private space.
Flexibility
One key advantage of private airport transportation is the flexibility it offers. When you book with Aspen WayToGo Transportation, we work around your schedule. Regardless of when your flight lands or takes off, we're there to pick you up and drop you off. This means you can skip the hassle of aligning your schedule with public transport timetables or fretting about missing the last bus or train. Moreover, if your travel plans change, which can often happen, we offer the flexibility to adjust your pick-up or drop-off times.
Personalized Service
Private airport transportation takes the travel experience to another level with personalized service. At Aspen WayToGo Transportation, our professional chauffeurs not only ensure you reach your destination safely but also cater to your specific needs during the journey. Need help with your luggage? Looking for local insights or recommendations? Our professional chauffeurs in Aspen are ready to assist. This level of personalized service is something public transportation options simply can't match.
Reliability
When it comes to catching a flight, punctuality is crucial. The last thing you want is to miss your flight because the bus was late or the taxi didn't arrive on time. With private airport transportation, reliability is assured. Aspen WayToGo Transportation understands the importance of being on time. Our chauffeurs are trained to arrive early and know the best routes to get you to the airport promptly. In contrast, public transportation can be unpredictable and dependent on factors beyond your control, such as traffic or weather conditions.
Safety
Safety is a significant factor to consider when choosing your mode of transportation. Private airport transportation services prioritize passenger safety. At Aspen WayToGo Transportation, our vehicles undergo regular maintenance and safety checks to ensure they're in top condition. Our chauffeurs are experienced professionals who are trained in defensive driving and safety protocols. On the other hand, while public transportation in Aspen is generally safe, it doesn't offer the same level of safety assurance. You're entrusting your safety to a system where you have little to no control over factors like vehicle maintenance or the driver's skill level.
Privacy
Whether you're traveling for business or pleasure, privacy can be a vital factor in your journey. With private airport transportation, you have the entire vehicle to yourself. You can make calls, prepare for a meeting, or simply relax without worrying about prying eyes or eavesdropping ears. Public transportation, with its shared nature, can't offer this level of privacy.
While public transportation might be a viable option for some travelers, the benefits of private airport transportation in Aspen are hard to ignore. From comfort, flexibility, and personalized service to reliability, safety, and privacy, private airport transportation offers a premium travel experience that's tailored to your needs.
If you're visiting Aspen for a holiday, the convenience of private airport transportation lets you start your vacation as soon as you step off the plane. And if you're in town for business, it offers a professional, efficient service that respects your time and privacy.
Moreover, Aspen WayToGo Transportation takes the private transportation experience up a notch. We pride ourselves on our commitment to customer satisfaction, which is reflected in our team of professional, friendly chauffeurs, our fleet of high-end, comfortable vehicles, and our flexible, customer-centric services.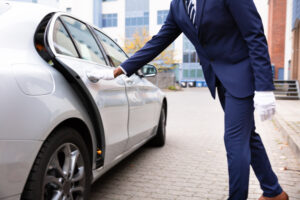 Our booking process is simple and efficient, with 24/7 customer support ready to assist you. Whether you need to change your pick-up time, have a question about our services, or need help planning your transportation needs during your stay in Aspen, we're just a call away.
We also understand that traveling during these times can be stressful, which is why we've implemented strict health and safety protocols in line with public health guidelines. Our vehicles are thoroughly cleaned and sanitized after each ride, and our chauffeurs are trained in health and safety procedures to ensure your ride is not just comfortable and convenient, but also safe.
In short, Aspen WayToGo Transportation is more than just a ride from the airport. It's a comprehensive, premium transportation solution that prioritizes your comfort, safety, and satisfaction. We aim to make your journey to and from the airport as smooth and enjoyable as possible, letting you focus on what really matters – making the most of your stay in Aspen.
Contact Aspen WayToGo Transportation today to book your private airport transportation and experience the difference for yourself. Simplify your journey, enjoy the ride, and leave the rest to us. We look forward to serving you on your next trip to Aspen.