Aspen Way To Go: Your Ultimate Luxury Car Service in Aspen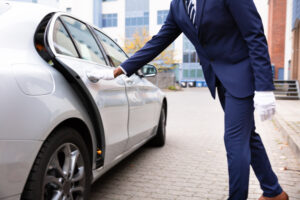 Welcome to Aspen, the breathtaking mountain town renowned for its natural beauty, outdoor adventures, and luxurious experiences! As you plan your visit to this majestic destination, it's essential to secure reliable and comfortable transportation. Look no further than Aspen Way To Go, the premier luxury car service designed to cater to your every need. With our commitment to excellence, unwavering attention to detail, and unparalleled customer satisfaction, we are the trusted choice for discerning travelers like you. Let us take you on an unforgettable journey through Aspen's scenic landscapes, ensuring your transportation experience is defined by style, comfort, and convenience.
Unparalleled Luxury and Comfort
At Aspen Way To Go, we believe that luxury is not merely a word but a way of life. Our fleet of meticulously maintained vehicles showcases the latest models, including a range of premium sedans, SUVs, and luxury vans. Immerse yourself in the lap of luxury as you sink into plush leather seats, revel in generous legroom, and indulge in modern amenities that enhance your travel experience. Whether you're a couple seeking a romantic escape or a group of friends embarking on an adventure, our vehicles are tailored to meet your specific needs, ensuring a truly luxurious and comfortable journey throughout your stay in Aspen.
Professional and Knowledgeable Chauffeurs
Our team of professional chauffeurs serves as the backbone of our service. We take immense pride in handpicking experienced, courteous, and knowledgeable drivers who are passionate about delivering exceptional service. From the moment you step into one of our vehicles, you'll be greeted by a friendly face ready to assist you with your luggage and provide insightful information about Aspen's highlights, hidden gems, and local culture. Our chauffeurs are well-versed in navigating Aspen's roads, ensuring a seamless and efficient journey to your destination. Sit back, relax, and let our expert drivers handle the logistics while you soak in the beauty of Aspen.
Seamless Booking Process
We understand the importance of convenience and simplicity when it comes to planning your travel. That's why Aspen Way To Go offers a seamless online booking process, making it incredibly easy to reserve your private car service with just a few clicks. Our user-friendly website provides a straightforward interface, allowing you to effortlessly select your desired vehicle, specify your travel dates and times, and even request any additional services or amenities you may require. With a few simple steps, your reservation will be promptly confirmed, giving you peace of mind, and eliminating any last-minute transportation concerns that could disrupt your plans. At Aspen Way To Go, we strive to make every aspect of your travel experience as effortless as possible.
Tailored Services for Your Unique Needs
We understand that each traveler has unique preferences and requirements. That's why Aspen Way To Go goes above and beyond to offer personalized services, ensuring your journey is perfectly tailored to your needs. Whether you're seeking airport transfers, transportation for a special event, or a customized itinerary exploring the wonders of Aspen, our dedicated team will work closely with you to create a personalized plan that exceeds your expectations. We take pride in curating unforgettable experiences, and our commitment to personalized service means that no request is too big or too small. From arranging champagne and refreshments onboard to accommodate special requests, we go the extra mile to make your transportation experience in Aspen truly exceptional.
Unmatched Reliability and Safety
Your safety is our utmost priority. Aspen Way To Go strictly adheres to the highest safety standards, ensuring that our vehicles are regularly inspected and meticulously maintained to guarantee optimal performance. Our chauffeurs undergo thorough background checks, possess extensive driving experience, and are trained to always prioritize passenger safety. When you choose Aspen Way To Go, you can rest assured that you're in the hands of professionals committed to your well-being. Our drivers are well-versed in defensive driving techniques and familiar with Aspen's roads and weather conditions, ensuring a safe and smooth journey for you and your companions.
Aspen Way To Go takes pride in offering a comprehensive range of services to enhance your travel experience. In addition to our luxury car transportation in Aspen, we can assist you with airport transfers, ensuring a seamless transition from the moment you arrive in Aspen. Our chauffeurs will meet you at the airport, help you with your luggage, and provide a warm welcome, allowing you to start your Aspen adventure stress-free.
If you're attending a special event or occasion during your stay in Aspen, Aspen Way To Go is here to make it even more memorable. Our fleet includes elegant and sophisticated vehicles suitable for weddings, corporate events, galas, or any other special occasion. We understand the importance of making a grand entrance, and our professional chauffeurs will ensure that you arrive in style and on time, leaving a lasting impression on all attendees.
Aspen is a paradise for outdoor enthusiasts, with its world-class ski resorts, hiking trails, and breathtaking scenery. Whether you're planning a day on the slopes or exploring the natural wonders of the surrounding area, Aspen Way To Go is ready to accompany you on your adventure. Our knowledgeable chauffeurs can recommend the best ski resorts, provide insider tips on the most scenic hiking trails, and even suggest hidden gems off the beaten path. We'll ensure that you make the most of your time in Aspen, creating cherished memories that will last a lifetime.
Experience Aspen in Unmatched Luxury and Convenience with Aspen Way To Go
At Aspen Way To Go, we understand that luxury goes beyond the vehicle itself. That's why we offer additional amenities and services to make your journey even more enjoyable. Whether you require Wi-Fi connectivity, refreshments, or entertainment options, we're happy to accommodate your needs. Simply let us know your preferences during the booking process, and we'll ensure that your vehicle is equipped with everything you desire for a truly indulgent and comfortable experience.
Another advantage of choosing Aspen Way To Go is our commitment to punctuality. We understand that your time is valuable, and we strive to exceed your expectations by being prompt and reliable. Our drivers are meticulously organized, ensuring they arrive at your location at the agreed-upon time, allowing you to stay on schedule and make the most of your time in Aspen.
In addition to our exceptional service, Aspen Way To Go offers competitive pricing options. We believe that luxury transportation should be accessible to all, and we strive to provide a range of packages and rates that suit different budgets.
Aspen Way To Go is the ultimate luxury car service in Aspen, dedicated to providing you with an exceptional transportation experience. From our fleet of luxurious vehicles to our professional chauffeurs, seamless booking process, personalized services, and unwavering commitment to your safety and satisfaction, we ensure that every aspect of your journey is marked by excellence. Trust us to take care of your transportation needs in Aspen and allow us to exceed your expectations as you explore this breathtaking mountain paradise. Book your luxury car service with Aspen Way To Go and embark on an unforgettable adventure in style, comfort, and convenience.